After completing your profile, you are one step away from finding your ideal family!

The next step is to start searching and getting to know other families in the community. In order to make your search as quick and easy as possible, we have designed a system of filters and an interactive map, that when combined with these simple suggestions, will help you to find the best results suited to you.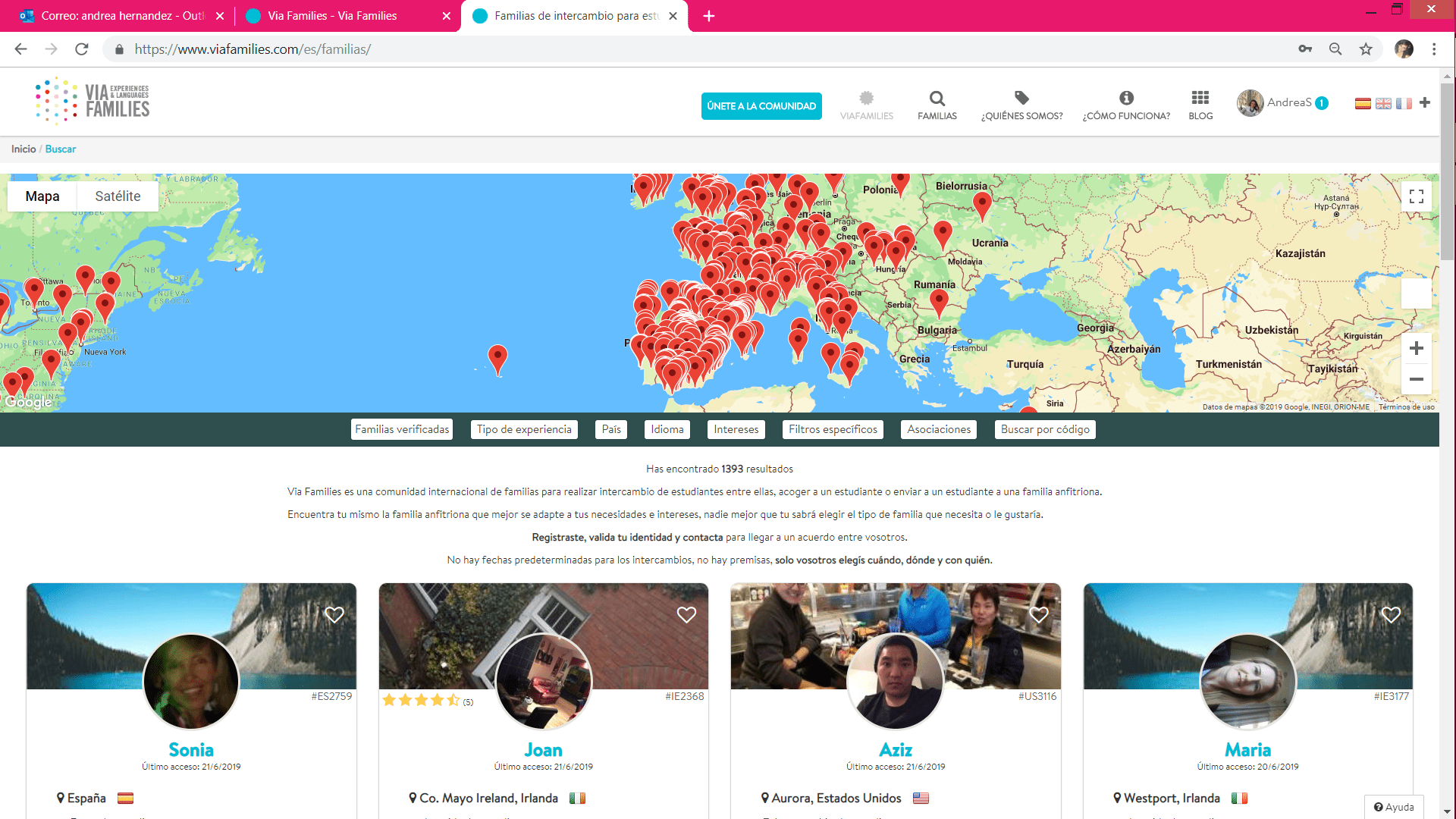 FIND FAMILIES


Our family search engine will open. There you can see the profile summary of each family but if you are not registered, you will not be able to see their full profile.

On the map, if you go to the country of your interest, you can see the families by clicking o the symbol on the map. We also recommend you to:

• Use the filters: general and specific.
• Establish some prerequisites that each family should have.
• Choose at least 5 families to contact.
• Ask the same questions to each family, so that you can compare their responses.
• Be honest and clear with all your questions and answers while remaining respectful and polite way.
• Bring up conversation topics that interest you: dates, interests, hobbies, sports, health, studies, family etc.
FAVOURITES

Did you like the profile of a family?

Could it be a good option to make an exchange?

Add them to your favourite list.

Click on the upper menu on the right side, a list will be displayed, click on favourites to see all the families you have selected.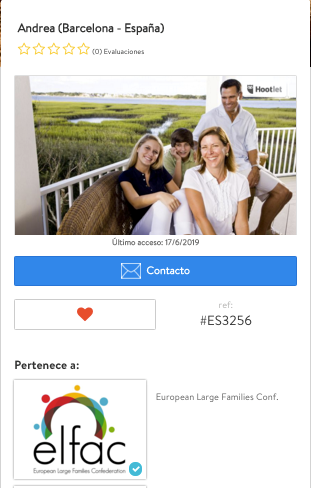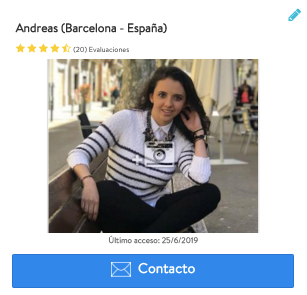 CONTACT THE FAMILY

It´s time to contact the families that you think meet your expectations; contact them and compare their answers.

To contact a family, subscribe to our community and choose the plan that fits you better: 2 months, 6 months or 12 months.

More information. Learn more.

• Click on the profile of the family that interest you in the profile search engine. Add them to your favourites to see their full profile later.

• To contact the family, you will have to do it in the public profile of the family.

• Below the profile picture you will see a blue rectangle "CONTACT". When you click on CONTACT, the INBOX will open and there you can directly send a message to the family.

• Families receive a notification message on their phone and/or email notifying them that they have a new message in the Via Families inbox.

• You can check if a message has been seen or remains unopened by the green messages just as WhatsApp.