How it works?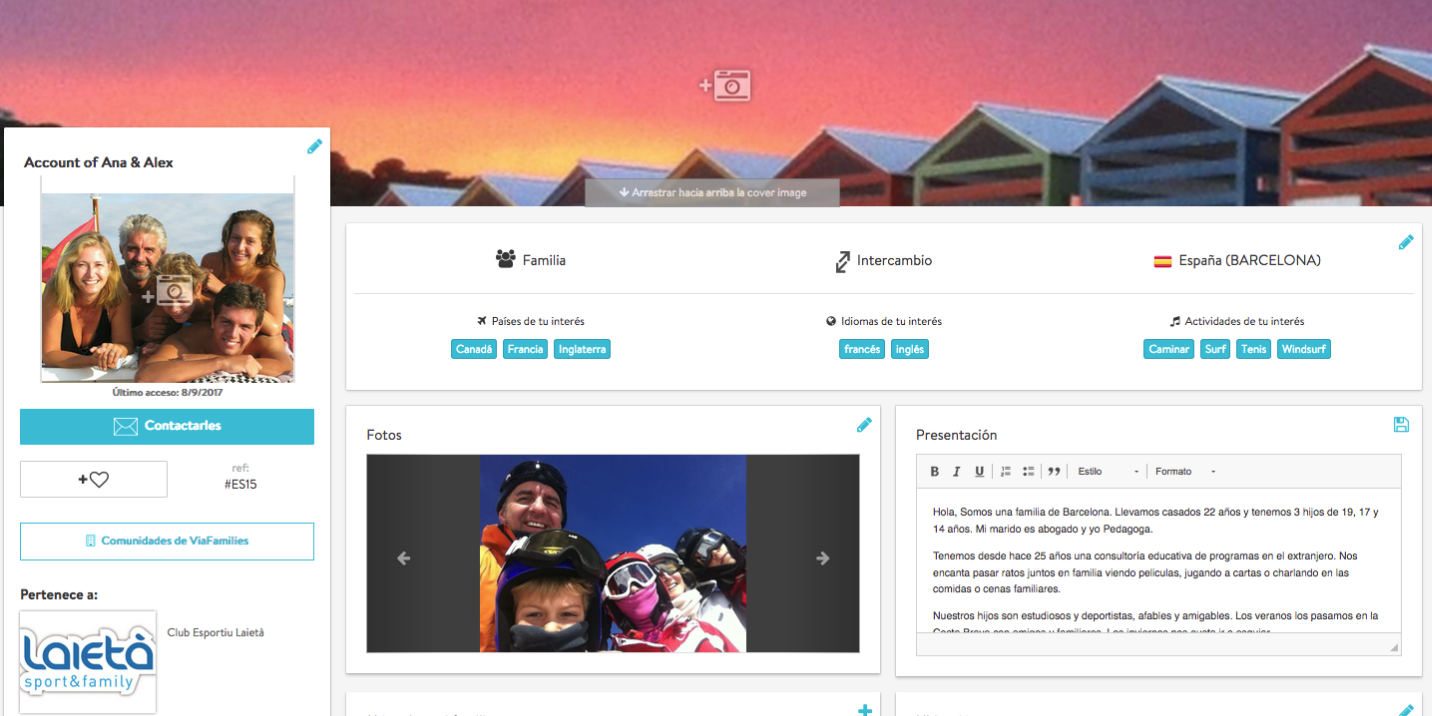 Profile creation
It's very easy!
- Take photos of your family and tell us about your preferences, tastes and other information that you would like to share.

-Your profile will be validated and published for the entire ViaFamilies community.

See more information on "How to make a good profile" and "How to present yourself"
Searching families
You can contact the families that interest you thanks to the search engine. You can select the country, languages and hobbies you're into.

More information on "How to search"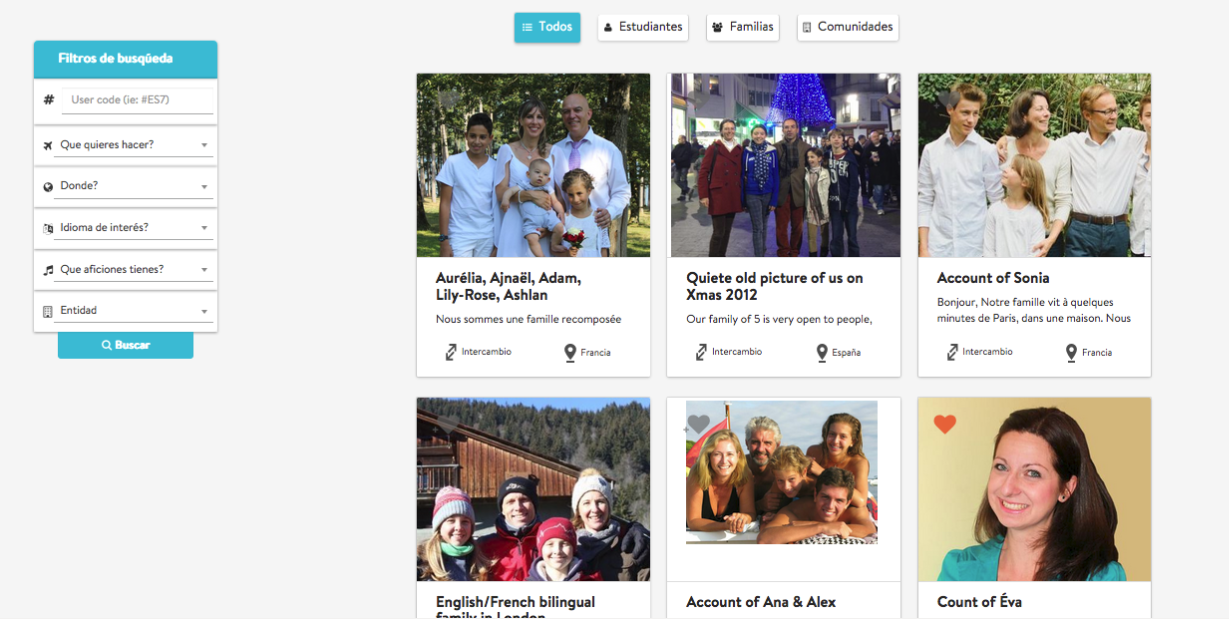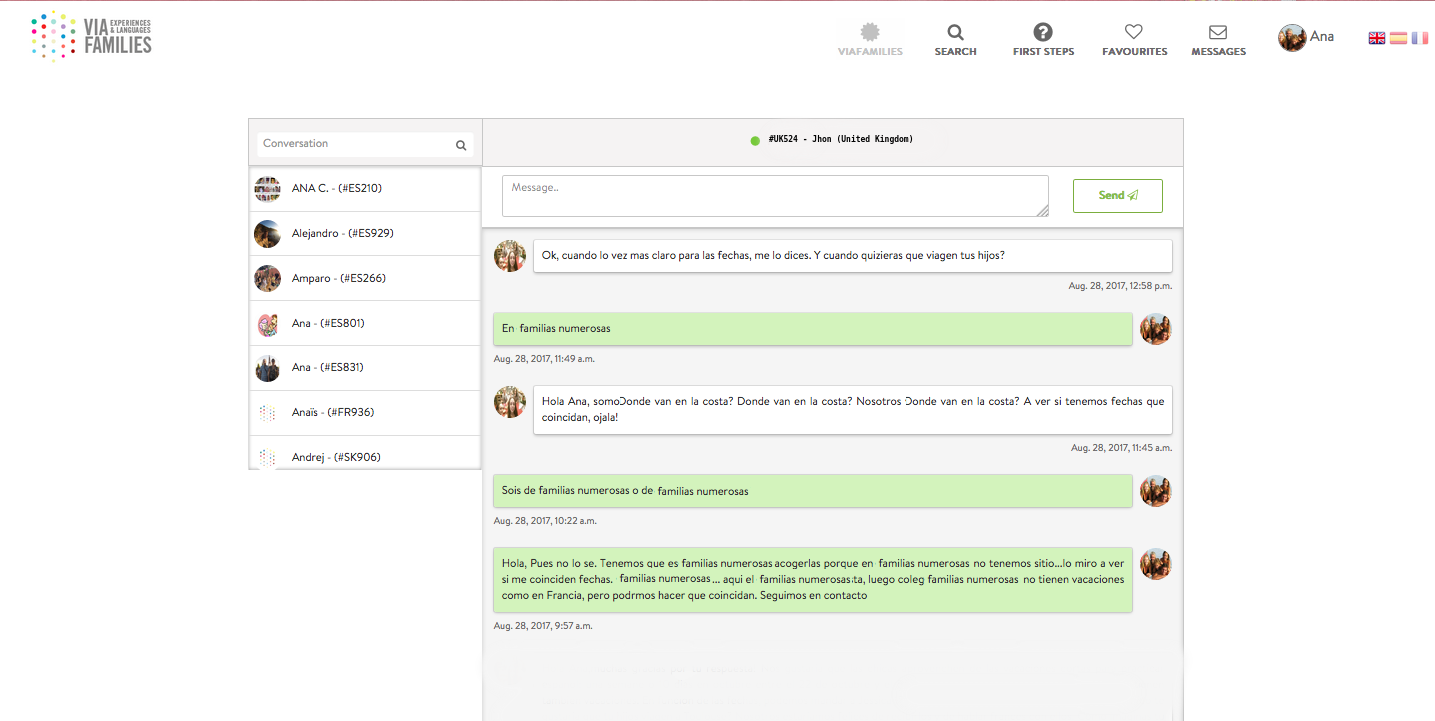 Contact
Share your data with your partners little by little, exchange your accounts in social networks (Fb, Skype, Whatsapp).

Evaluate the strengths of each family or student.

Details on "How to contact" and "How to compare families"
Browse and study a profile
How do you know if a family or student is what they say? How do you know if they are true?

We have to make sure that this family really is what it claims to be. Use all the tools we have today on the Internet. We have some tools that will help you in this process.

"Browse and study a profile"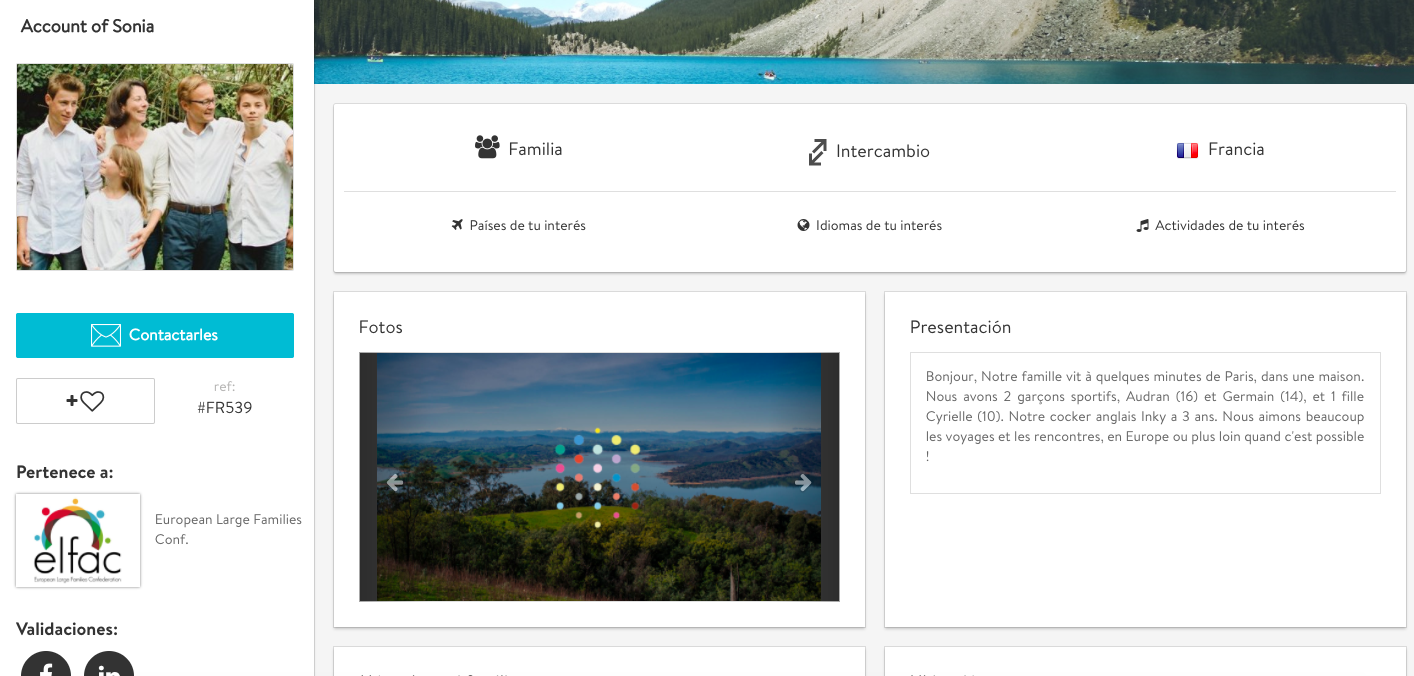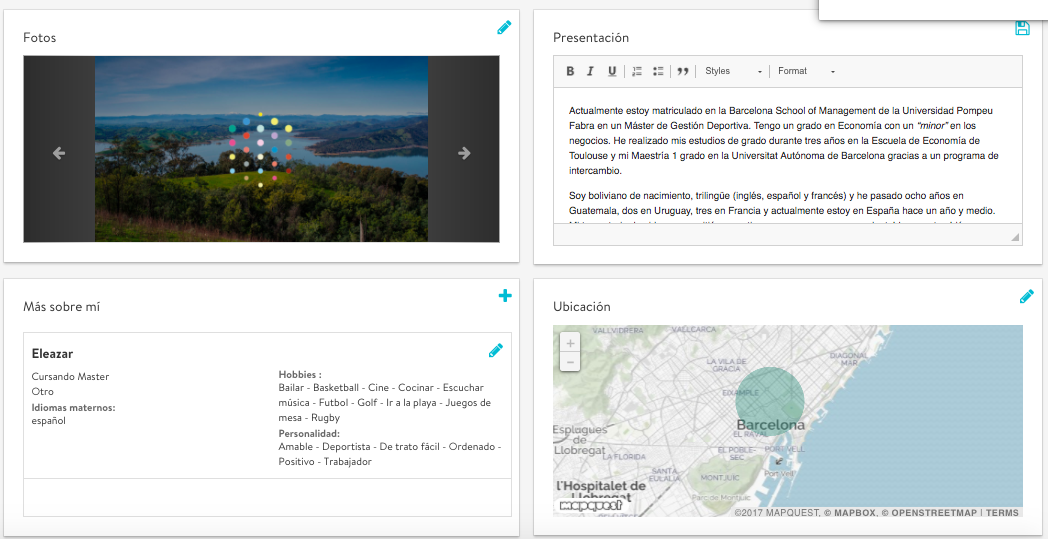 Your identity protected
By completing the fields on the platform, you will provide a lot of data. ViaFamilies will NEVER disclose confidential information.

It will be you who determines how, when and to whom you give your data.

More information on "How to reveal your identity"
Prepare a trip
Some key points need to be considered:

-Visas
-Insurance
-Classes
-Tickets

Find this information and more tips in "this section"